Services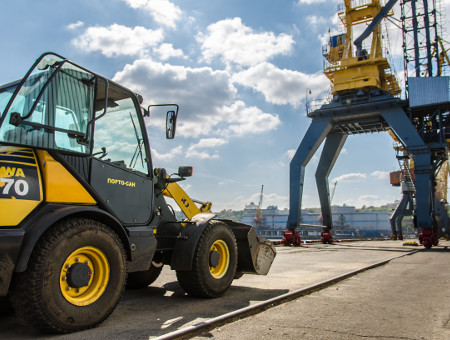 Transshipment
Individual approach to the formation of the ship party
Receiving cargo from road and rail transport to storage warehouses
Quality control at all stages of cargo handling (acceptance, storage, loading)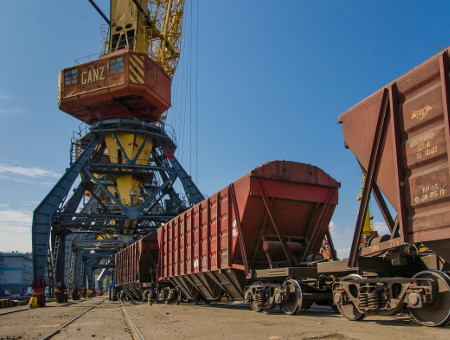 Forwarding
Providing operational information according to the stages of cargo registration in real time
Controlling of loading, unloading, warehousing, storage and transshipment
Registration of necessary documents for loading cargo on board and sending it in export/transit modes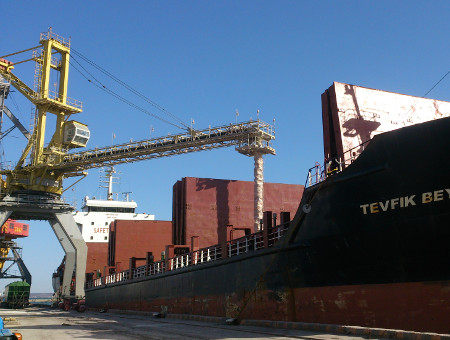 Additionally
Agency service - a set of services for the maintenance of sea vessels in the port of Odessa
Fumigation - organization of fumigation on board ship
Popcorn - online monitoring of vehicles and cargo for customers of the Porto-SAN terminal
About Us
The private enterprise grain-transshipment complex PORTO-SAN was commissioned in 2014. The customers of the terminal are well-known international grain companies such as BayWa, CHS, Louis Dreyfus, Cargill, Olam, Cofco, Glencore and others.
Production characteristics of the terminal:
total floor storage area – 7 200 sq. m.;
acceptance and temporary storage of grain cargo in 8 warehouses with the possibility of dividing lots of different customers;
total capacity of warehouses for the accumulation of ship lots of grain of about 33 thousand tons;
device reception from vehicles with a total capacity of about 80 trucks per day;
device for receiving grain from railway transport with a total capacity of about 60 wagons per day;
ship loading machine with a capacity of more than 8 000 tons per day;
possibility to load a vessel up to 37 thousand tons;
all operations for the acceptance and shipment of grain cargo are carried out through electronic scales (railroad, automobile, bunker).
Characteristics of the quay:
berth #23 of the Odessa seaport;
length of the berth is 245 meters;
width is unlimited;
draft - 9.5 meters.
If you are interested in cooperation, please contact us.
Contacts
Inquiries
For any questions regarding cooperation, complaints, suggestions and wishes, please call: +380 (48) 700 32 89 or fill out the following form
Terminal
PE PORTO-SAN
sq. Mytna 1, berth #23, Odessa
Head Office
PE PORTO-SAN
str. Pastera 44, Odessa, 65023